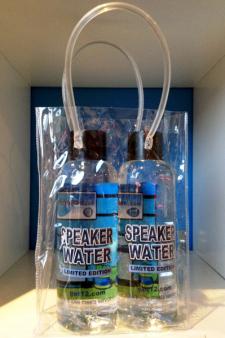 Two Speaker Water 3D Gift Set
Sober Speaker Water from Natural Springs - 16.9floz
Comes in a beautiful gift bag.
Sw 3dx2
Attention Meeting Secrataries!!! Let your speakers feel the gratitude with our signature SPEAKER WATER!! The most refreshing h2o available for speakers of all kinds! Attention Speakers!!! We thank you for carrying The Message of experience strength and hope. Each sleek plastic bottle is 16.9floz. Guaranteed to keep you sober while you share.