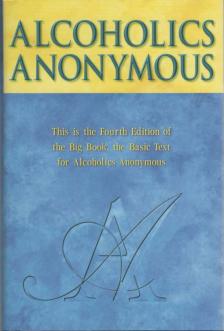 AA Big Book - Alcoholics Anonymous (Hard Cover)
The fourth edition of Alcoholics Anonymous, affectionately known as the Big Book, includes twenty-four new stories and continues to pass on AA's message of hope and recovery to millions.
10AA04
Alcoholics Anonymous (the Big Book) has served as a lifeline to millions worldwide. First published in 1939, the AA Big Book sets forth cornerstone concepts of recovery from alcoholism and tells the AA stories of men and women who have overcome the disease. With publication of the second edition of the AA Big Book in 1955, the third edition in 1976, and now the fourth edition in 2001, the essential recovery text has remained unchanged while personal AA stories have been added to reflect the growing and diverse fellowship. The long-awaited AA Big Book fourth edition features 24 new personal stories of recovery.