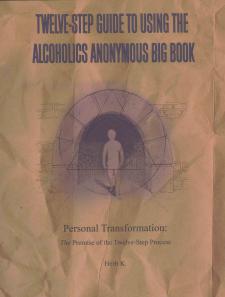 Twelve Step Guide to using The Alcoholics Anonymous Big Book
Personal Transformation:
The Promise of the Twelve-Step Process
Softcover, 321 pp.
Author: Herb K.
Herb K. - 0-9659672-2-0
This is a workbook: It confirms the instructions I received for how to read the Big Book "text" and how to find "precisely" how we recovered. It contains no personal comments, editorializing, or sharing of my actual experience. It is a book of instructions. Its purpose is to guide individuals to and through the Twelve Steps as contained in the Big Book of Alcoholics Anonymous. It is a companion to the Big Book—a Rosetta stone that unlocks and reveals the Big Book instructions for working each of the Twelve Steps.