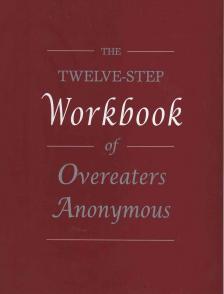 The Twelve-Step Workbook of Overeaters Anonymous
"Softcover, 106 pages"
overeatersworkbook
This companion to the basic text of Overeaters Anonymous asks thought-provoking questions and provides space in which to write out answers. By gently posing questions we might not have considered, this OA 12-step workbook helps us explore the subtle ways compulsive overeating has affected our life, relationships, and well-being. Order your Twelve-Step Workbook from My 12 Step Store today.