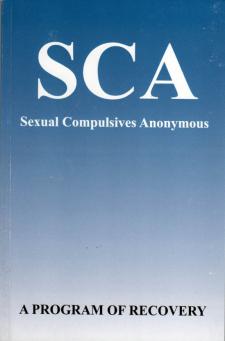 Sexual Compulsives Anonymous
The Little Blue Book
108 page, softcover.
little blue
This SCA recovery book describes the program of SCA. Sexual Compulsives Anonymous is written by members and includes the 12 Steps/12 Traditions adapted from Alcoholics Anonymous, 14 Characteristics we have in common, The Tools that Help us Get Better and chapters on Sobriety / Recovery Plans, Sponsorship, Service, what happens at Meetings, how to avoid slips, masturbation, shame and a brief history of the program followed by some useful prayers and meeting formats.