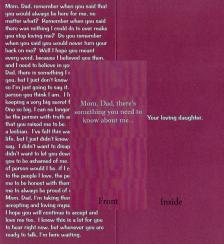 Mom Dad I'm Lesbian Card
Mom, Dad, there's something you need to know about me...
NSImLesbian
It's not always easy telling your family that you are lesbian. This card not only allows you to tell your parents, but leaves a window for conversation after it is read. The card is a rose pink with white print inside and out.