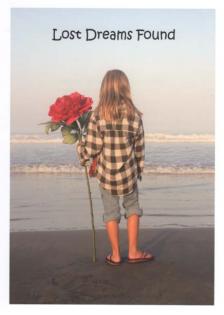 Lost Dreams Found Greeting Card
Card with verse.
RKD-10652
VERSE:
Someone may have stolen your dream when it was
young and fresh and you were innocent.
Anger is natural. Grief is appropriate.
Healing is obtainable. Restoration is possible.
You have a gift that only you can give to the world.
Pursue your dreams.