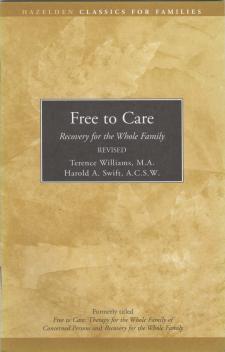 Free to Care
Recovery for the Whole Family
Pamphlet, 32 pp.
Author: Harold A. Swift, A.C.S.W.
Author: Terence Williams, M.A.
HZ1409
However we define "family," this pamphlet will provide exercises to reinforce the needs of contemporary family units: awareness of individuality, letting go, and acceptance of the addicted member's past behaviors. An excellent tool for individual or group therapy.