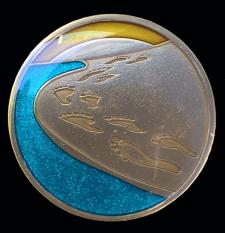 Footprints Enamel Medallion
On the back: "My precious child, I love you; During your times of trial and suffereing, it is then that I carry you."
$

17.95
Reg. Price $22.95
You Save $5.00
in stock
New
BEX footprints
Hand crafted in America, from start to finish! Hand Buffed Antique Finish...