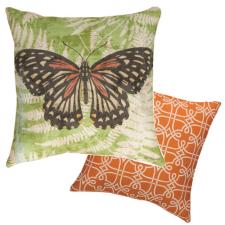 Butterfly Throw Pillow
Indoor/outdoor reversible pillow.
Made in the USA.
24ave 24Pillow
These decorative butterfly throw pillows have function and beauty - weatherproof, reversible, and designed to brighten up an indoor room or an outdoor porch or patio. Climaweave material resists moisture and fading.
Made in the USA. 18" x 18".