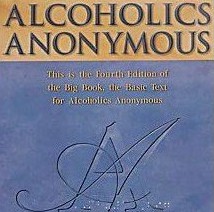 AA Big Book on CD (Abridged)
Official version of the 4th Edition Basic Text on CD with the just the first 164 pages (stories not included)!
$

39.95
Reg. Price $49.95
You Save $10.00
in stock
New
AAWS M-81A
Alcoholics Anonymous The Big Book Audios 4th Edition on CD. Basic text. This is the abridged version with the first 164 pages only (Does not include the personal stories). Publisher: Alcoholics Anonymous World Services, Inc. Now available on CD, Alcoholics Anonymous "the Big Book" has served as a lifeline to millions worldwide. Approx 19 total hours.