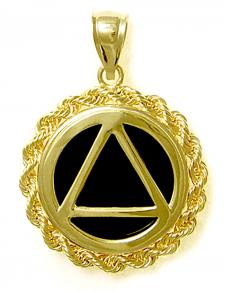 14K Gold AA Braded Circle with Onyx Pendant
Handcrafted!
3/4" diameter size of a penny
****Please note, cost after additional 10% discount at check out: $299.70****
JF1029
Please allow up to 2 weeks for delivery. This AA braded charm is handcrafted from 14K Gold. CHAIN NOT INCLUDED with AA pendant.