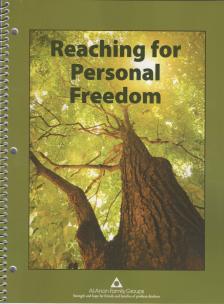 Click Image to View Larger
Reaching For Personal Freedom Workbook
sku: P92
Al-Anon's first workbook to help friends and family members of alcoholics to find lessons for personal growth in the spiritual principles of Al-Anon's three Legacies-the Twelve Steps, Traditions, and Concepts of Service.
About Us

Customer Service

Create an Account

When you create an account, we canstore your payment and shippinginformation for fast checkout.

Your Account

Newsletter

Sign up and stay informed on sales, special offers and special discounts.