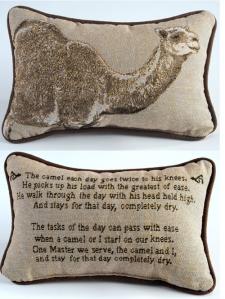 Camel Tapestry Throw Pillow
Woven Pillow with Camel and Slogan
Approximately 12-1/2" x 8"
HZ4352
Sure to match any décor, this elegant throw pillow includes a soft, brown illustration of a camel on one side, and on the other, the story of how a camel goes throughout the day dry. An inspiring piece for any room.
Measures approximately 12-1/2" x 8".