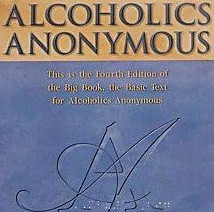 Click Image to View Larger
AA Big Book on CD
sku: bigbookcd
Official version of the 4th Edition on CD. Stories included (not just the first 164 pages)!
About Us

Customer Service

Create an Account

When you create an account, we canstore your payment and shippinginformation for fast checkout.

Your Account

Newsletter

Sign up and stay informed on sales, special offers and special discounts.