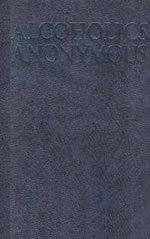 AA Big Book Large Print Edition
Alcoholics Anonymous 4th Edition,
Large Print Softcover, 575 pages
10" x 7"
B-16
The original "twelve-step method", the AA Big Book gives descriptive detail on how to recover from alcoholism. This book has been a lifeline to millions for over 75 years. Order this large print edition today.